Wow, what a busy past few days I've had. I realized kind of late on Friday that I never put up a post! I had a good idea, too. I decided to take a break, back to our regularly scheduled posts this week.
I didn't even get much internet surfing time this week! It was go, go go. Here are some sites I've saved up over the last few weeks that I wanted to show you: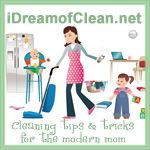 The site Everything Etsy has a fabulous resource:
101 free printables for all kinds of great crafty projects. If you like making invitations and paper crafts, you'll love this list!
MJ from 517 made a kid's growth chart which is a Pottery Barn knock off.
Didn't that come out great?
I found a site called
Remodeling Guy
. Tim writes about bathrooms, kitchens, outdoor living and small spaces. Have a look at his tutorial for an easy DIY picture shelf. Great site, with lots of inspiration photos and ideas.
Hope you're all having a great weekend!