Happy Memorial Day Weekend! I hope you're having a nice weekend, the weather finally feels like summer here.
Here are some wicked fun links I came across over the last week:
100 free things to do with your kids this summer
This is a great list from Digital Reflections. Some kids might already be home for summer vacation. Handy Boy isn't out of school yet, but I know we'll be looking over this list again.

source: http://cruciality.files.wordpress.com/2010/01/redneck-mansion.jpg
You have to see these photos of Redneck Home Remodels from Build Direct. There are no words.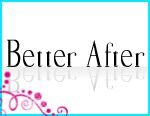 I found a great new blog called Better After, which features reader projects exclusively. If you love looking at before and after DIY photos, you'll love this blog.
I hesitate to list this next link, due to the searches it might bring to our site, but I just can't help myself: Bookshelf Porn. It features an archive of photos of rooms full of books. Books floor to ceiling, books stacked here, there and everywhere. Books galore! Be prepared to spend way too much time looking at photos of books.