I just wanted to share some Wicked Awesome links that I've come across recently.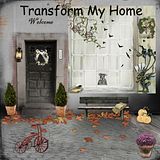 The first one is the blog
Transform my Home
. Dave has a 1910 Colonial, and he's done a lot of beautiful renovations to his home. He is also an operations manager at an historic house museum. What a cool job! Take a look at the kitchen and bathroom that Dave renovated for his family.
Dave had a link on his site to This Old House Home Inspection Nightmares. I had seen these before, and I meant to write about them. Take a look at the weird, and sometimes dangerous things that Home Inspectors find in homes. Scary!
Simple Mom has a list of
40 Tips to Go Green at Home (Besides Just Recycling)
.
These are great tips, and you are probably already doing several of them.
I recently discovered the blog For the Love of a House. The author lives in New Hampshire, too. She wrote a great post on how maple syrup is made. She also has a great photo of what "mud season" really means in New England. We love maple syrup, but hate mud season!
Hope everyone is having a great weekend. I have loads of projects in the works, I can't wait to show you what we've been working on.