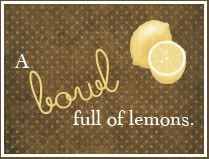 Toni has such a pretty blog. She talks about organizing, cleaning and decorating; and she has such a beautiful home.
Toni is also our newest sponsor here at Handy Man, Crafty Woman.
Toni is hosting "Weekly Challenges" on her site. She will suggest an area to organize and clean, and show some examples. Then, you can link up to her site over the week and show how you completed each project.
This week's topic: Launch Pads! Do you have an area in the house where you can hang coats, and a place to put shoes and bags? If not, you need one!