Over the weekend, Handy Man started work on our new stone pathway. We bought some irregular-shaped stones at Lowe's. We researched online, and looked in a few stores first, to decide what type of path we wanted.
We wanted something for people to walk on, and we wanted to save some extra wear on the grass there, since it turns to muck in the spring. We didn't want to make it TOO symmetrical or formal, so we just went with these stones.

I'm kind of embarrassed to show you how awful this part of our lawn looks right now, but oh well!

ALL of the grass was really damaged over a very tough New England winter, and a very wet and muddy spring. Plus, this part of the yard where we walk to the side door looks just awful, since it gets a lot of heavy foot traffic. Handy Man laid the stones on top of the grass, and we walked on them to make sure they weren't spaced too far apart:
Even Handy Boy had to run back and forth, testing them out: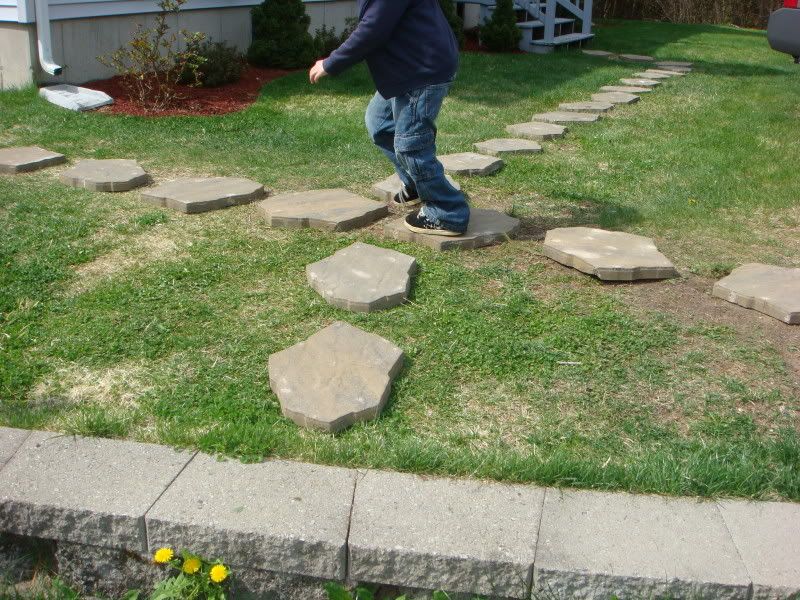 Then Handy Man took a half moon lawn edger, and cut into the ground closely around each stone.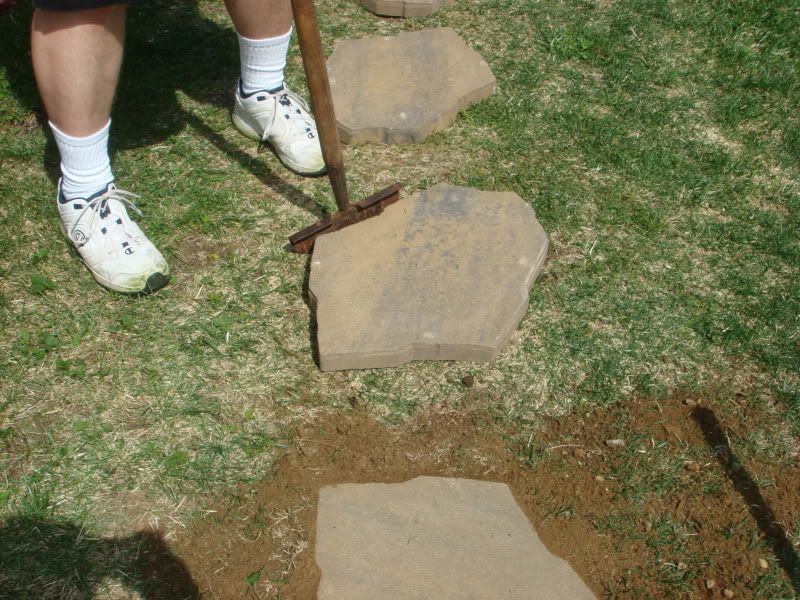 Then, he chopped up the dirt with the lawn edger...(nice legs!)
...and dug out about 2 inches of dirt (about the depth of the stones) with a garden trowel:
I will post more pictures of the process soon. Some of the stones are in the ground already. Soon, Handy Man is going to work on that area of grass, so we can get it to grow in better. Stay tuned!